EUROPAG Coffins & Caskets – Made In Italy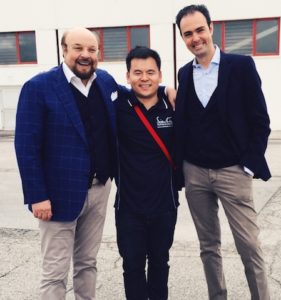 We are now sole distributors of EUROPAG products in Australia, who shares the same values in the art of woodworking to make elegant coffins and caskets, passed down from father to son — we want to bring the best to Australia and continue to offer globally for unique pieces.

EUROPAG has become an undeniable frame of reference in the funeral industry. This is gained from years of research and commitment to constant updating to meet with changing times. Choosing EUROPAG represents value beyond compare. Scientia are proud to be sole distributors in Australia to a family business with shared core values.   

Since the 1970s, the architect Pino Pagotto has been integrating and developing the EUROPAG business passed down to him by his father. His professional knowledge of the materials and devotion to the art in all its various forms, have contributed greatly in strengthening the quality of the EUROPAG's production, as well reinforcing the firm's image and reliability.