Funeral Planners or Wedding Planners ?
There are plenty of opportunities to prepare and plan for happy occasions like a wedding — either for yourself, for a close family member, or for a friend. The good thing is, you can do it better for next time.
So most savvy couples can pretty much be hands on and plan a wedding themselves, with plenty of online resources available in the market without having to hire a wedding planner.
On the contrary, there's not that many funerals one would or want to plan for in a lifetime. The downside is, the deceased does not get to do another funeral. It's one take only.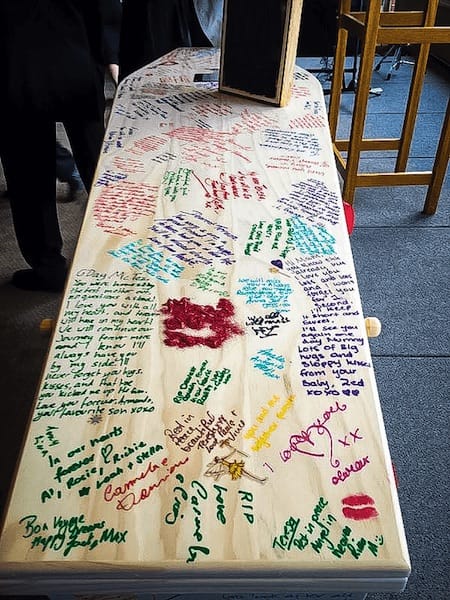 The biggest difference between these two key life events is the timeframe. You potentially have months or years to plan and prepare a wedding, but only a few days or at most weeks, to plan and prepare a funeral. So it makes sense to have a Funeral Director (also referred to as Funeral Planner or Funeral Consultant) on board to assist you and your family when the time comes.
Traditionally, a Funeral Director will advise you about all the options, assist you with all the funeral arrangements, and then of course in choosing a coffin or casket available at their own funeral home. The downside is, there is often the bias of a salesperson within them to try and offer you something that will provide them with an incentive. Well it's understandable — they somehow need to sustain their business to continue to help more families.
But the role of a Funeral Director could potentially be changing in Australia. With coffins and caskets now available at Costco to the general public, consumers now have a choice to shop around and compare prices. They also have access to an informed funeral support network once a coffin or casket is purchased from Costco.
That means, when the time comes, consumers can approach a funeral home with a higher level of awareness and are more knowledgeable in making informed choices.
So is that the end of Funeral Directors? Not at all. We need them, especially at a time of loss and grief.
Families will be able to choose a Funeral Director based on their level of unique professional service, and not how cheap they can offer a coffin or casket. Remember to check and compare prices, because a Funeral Director may offer a different selection from the range available at Costco.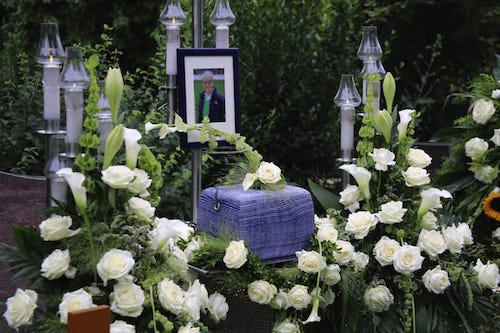 Funeral Directors can assist as family counsellors, and they have the intelligence and knowledge of a market that still remains a taboo to the everyday consumer who may flinch at the sight of seeing anything funeral related.
In the U.S. it is against the law for a funeral home to refuse to accept a coffin or casket already paid for by the family if the funeral home is conducting the funeral service. Currently in Australia, such a law is not enforced.
However, Funeral Directors are needed more than ever to create that celebration of life funeral service for a loved one. And many are prepared to offer a professional service that is second to none — even when a consumer chooses to buy a coffin or casket that is not of the Funeral Director's own.